The S90 is a revolutionary lock with the latest technology
This S90 smart Lock for wide-tire bicycles is suited for tires up to80mm. Get the toughest smart bike lock on the market!

Designed for wide-tire bicycles
S90 smart bike lock is the latest addition to the Sentinel smart lock range. It is especially designed for wide tire bikes up to 80mm(3.15inch), such as delivery bikes and cargo bikes.

Keyless unlocking
The S90 is completely keyless and can be opened with the Sentinel app on your smartphone, key fobs or ID card. It can also be remotely unlocked through the backend system.

Precise positing
The S90 GPS provides both single and continuous positing, allowing the rider to easily locate their bike and the fleet manager to keep track of every vehicle.
Extra security with a plug-in safety chain
Secure your bike to a bicycle rack with the plug-in chain (optional). Movement when locked triggers an anti-theft alarm and app notification. Chain ejects when unlocked.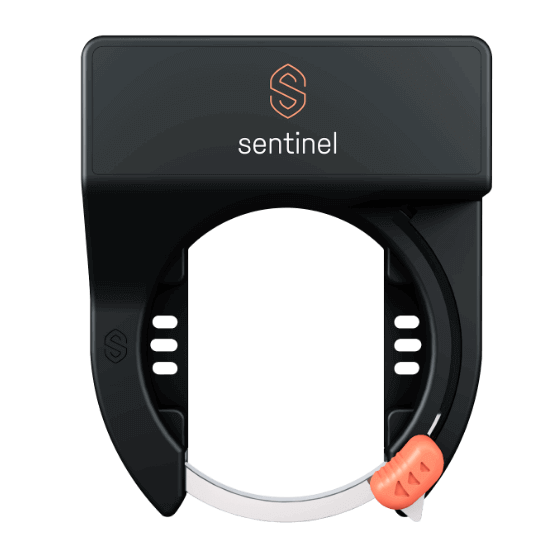 Everwatching
When locked, the S90 alarm will instantly send a notification to both the server and user in case movement is detected.

Rain or shine, always on your side
The S90 has been designed to work even at the most severe conditions. It can withstand temperatures ranging from -10℃ to 55℃, at the same time, is both water and dust proof.

Multiple communication methods
The S90 smart lock supports UART and CANBUS communication, enabling seamless connectivity and control between the lock and e-bike motors (Bafang or Bosch) and displays

Support multiple charging methods
The S90 comes with a built-in rechargeable battery that can be charged using the included magnetic charger or connected to a Sentinel solar panel or Type-C charger.
Product specification
Dimensional drawing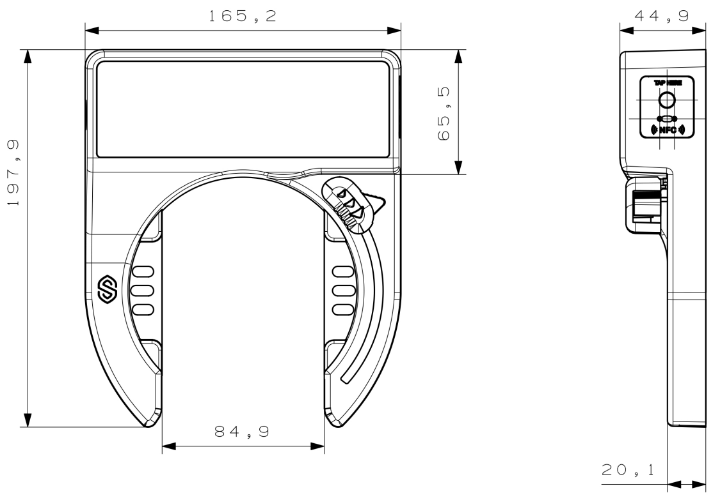 Unit: mm
Size and weight
165.2 x 197.9 x 44.9mm, 1.1kg
Housing material and color
Battery
Rechargeable lithium battery, 3.7V/5000mAH
Charging method
Support magnetic charging, type-C and solar panel
Unlocking
RFID card unlocking, network remote unlocking and APP unlocking
Network connectivity
GSM, CAT-M, CAT-NB, CAT-1
Positioning
Support single positioning and continuous positioning
Support GPS, GLONASS, IRNSS, BD, Galileo and QZSS and AGNSS
Support WIFI, iBeacon
RFID protocols
ISO/IEC 14443A, ISO/IEC 14443B
Operating conditions
Operating temperature: -10℃ ~ 55℃, operating humidity: 10% ~ 85%
Installation diagram
Sentinel S90 lock is suitable for bicycles with wide tires up to 80mm and can be fixed with Sentinel fixing set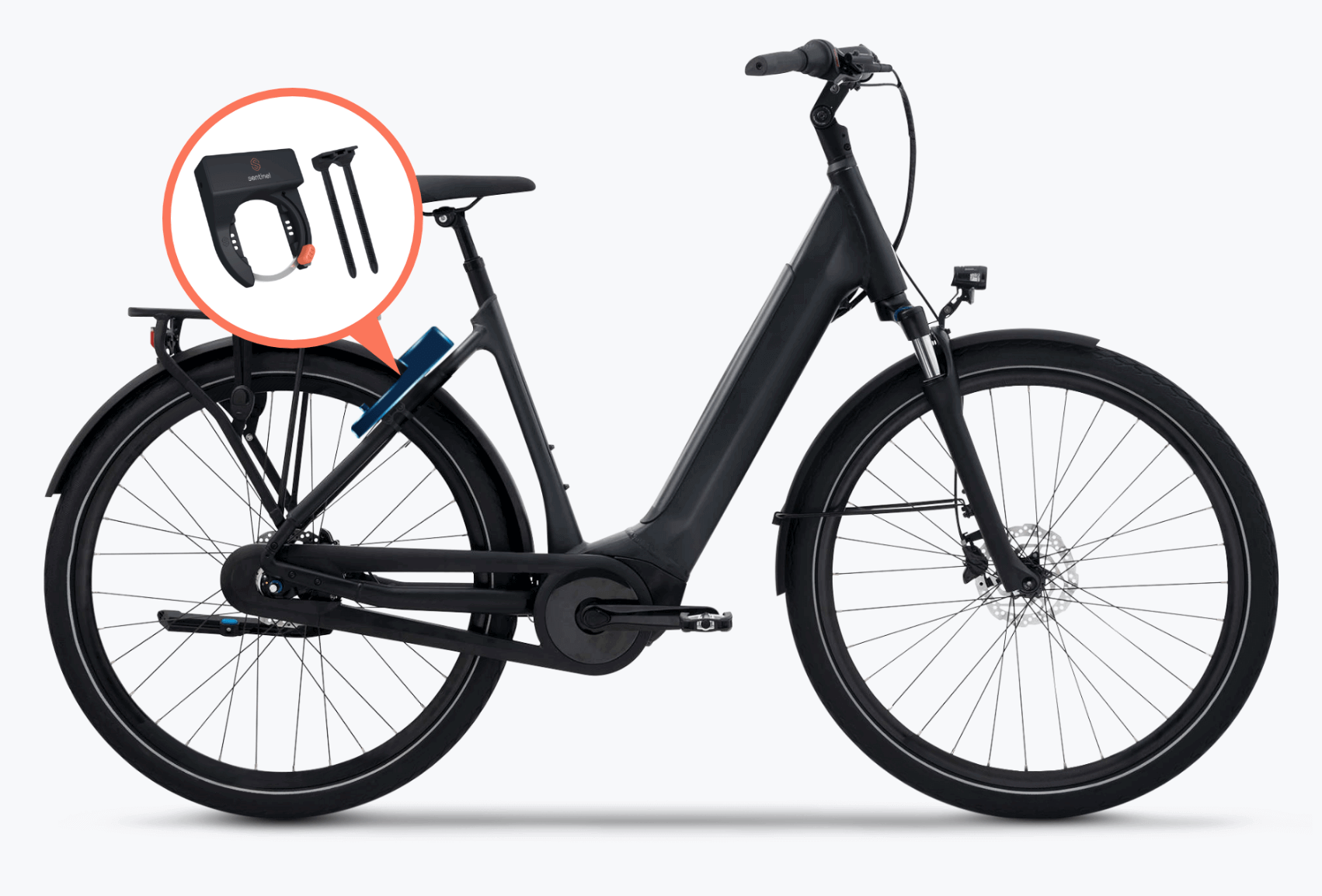 Compatibility
The S90 smart bike lock is compatible with the following Sentinel products