Choose the best solution for your company
Our white label bike sharing software provides a diverse range of solutions tailored to meet your transportation needs

On-site
Offer shared bicycles for your company's employees, visitors, and subcontractors, enhancing mobility within and around your company
S.Cloud: your customized
white-label

bike fleet software for any of your use case
After years of market and in-the-field hands on experience, Sentinel has been able to develop the most comprehensive mobility solution for bike sharing and protection

Simple, trustworthy, fast
Our white-label app has been designed to be quickly customized and provide the product our client needs in a matter of minutes. You ask, we deliver.

Fleet management, easy
Through Sentinel's state-of-the-art software, keeping track of your fleet is as simple as clicking a button. Perfect for both small and large scale businesses

The versatility you need
S.Cloud was developed to be compatible with all Sentinel's IoT devices yet it can also be linked with third party devices
Your white-label app
After years of market and in-the-field hands on experience, Sentinel has been able to develop the most comprehensive mobility solution for bike sharing and protection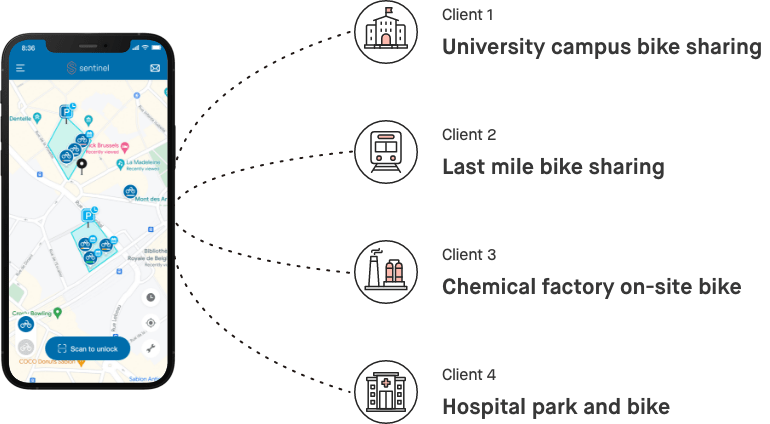 Set up your end customers' solution
in 5 simple steps
S.Cloud's Platform allows you to set up your end-customer account in minutes. After getting your back office running you'll only have to follow 5 simple steps to get your customer's platform started:

Automatically generated custom(er)
user app

and

management platform
When you create a new customer, the S.Cloud will automatically generate the management platform and user app for your customer.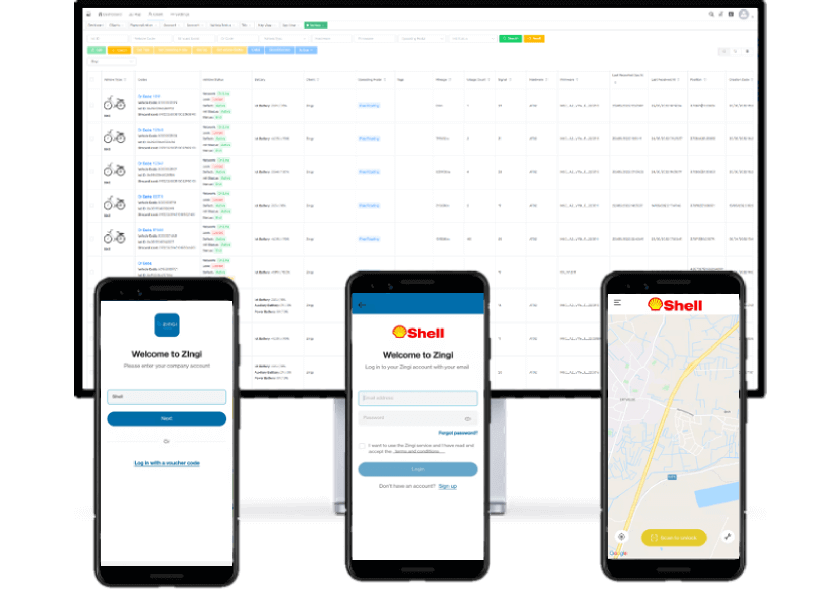 Compatible with Sentinel hardware and
third-party linkable
The S.Cloud can be used with all Sentinel hardware, but it can also be linked to third party hardware, which facilitates reselling the product to already equipped fleets.