Your keyless smart Lock for Bike Share System
Don't let its looks and compact size deceive you. The M60 smart bike lock is built using the toughest stainless steel in the market and our top-notch Belgian software to work under the hardest conditions.

Compact and pocket-friendly
Its small dimensions (16.8cm * 14.4cm) make the M60 easy to carry in any compartment, turning it into the perfect companion for riding the streets.

Keyless unlocking
The M60 is completely keyless and can be opened with the Sentinel app on your smartphone, key fobs or ID card. It can also be remotely unlocked through the backend system.

Precise positing
The M60 GPS provides both single and continuous positing, allowing the rider to easily locate their bike and the fleet manager to keep track of every vehicle.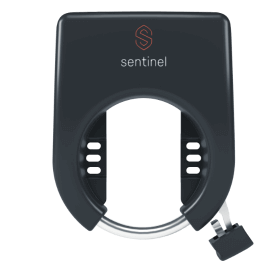 Everwatching
When locked, the M60 alarm will instantly send a notification to both the server and user in case movement is detected.

Rain or shine, always on your side
The M60 has been designed to work even at the most severe conditions. It can withstand temperatures ranging from -10℃ to 55℃, at the same time, is both water and dust proof.

Reliability and lightness
At a weight of only 1.0kg, the M60 might appear delicate yet nothing is further from the truth. The stainless steel, the reinforced locking bar and the anti-cutting protection provides the highest protection against thieves.
Product specification
Dimensional drawing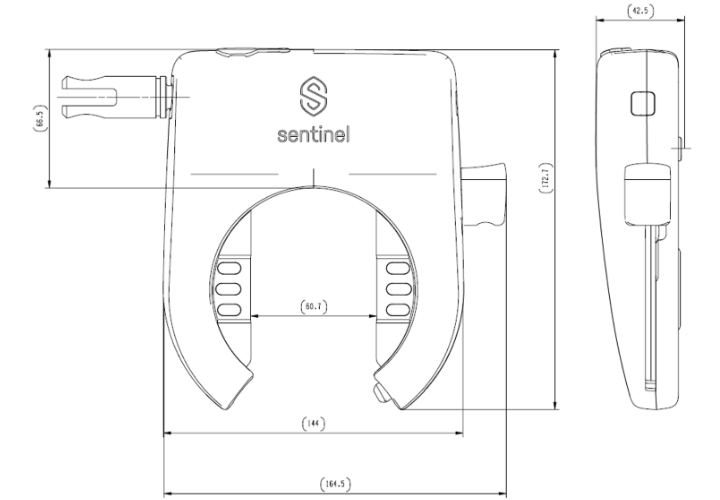 Unit: mm
Size and weight
168.7 x 144 x 38mm, 1.0kg
Housing material and color
Battery
Rechargeable lithium battery, 3.7V/3150mAH
Charging method
Support type-C and solar panel
Unlocking
RFID card unlocking, network remote unlocking and APP unlocking
RFID protocols
ISO/IEC 14443A, ISO/IEC 14443B, ISO/IEC 15693
Operating conditions
Operating temperature: -10℃ ~ 55℃, operating humidity: 10% ~ 80%
Installation diagram
Sentinel M60 lock is suitable for bicycles and electric power-assisted vehicles, and can be fixed with Sentinel fixing set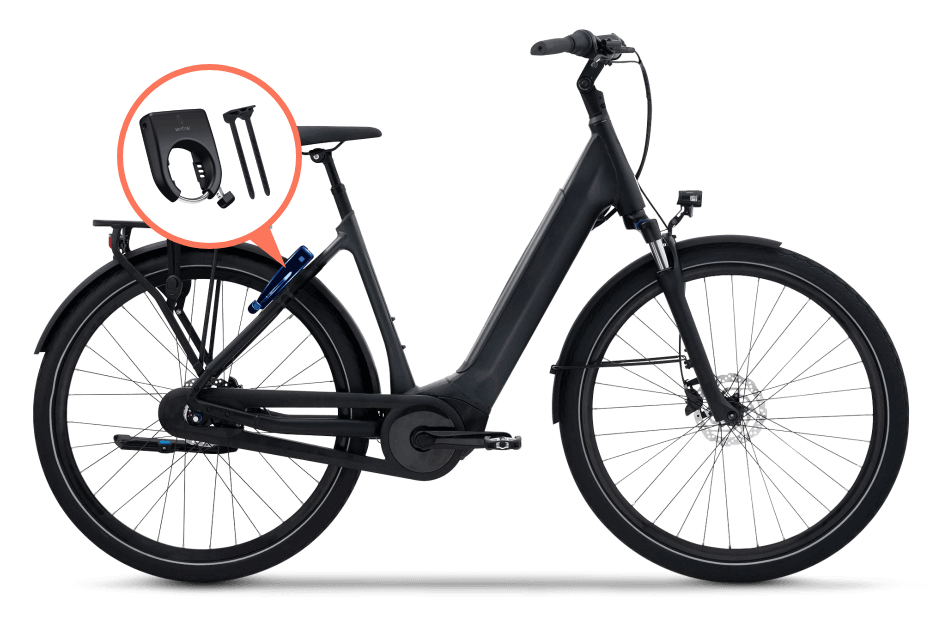 Compatibility
The M60 smart bike lock is compatible with the following Sentinel products